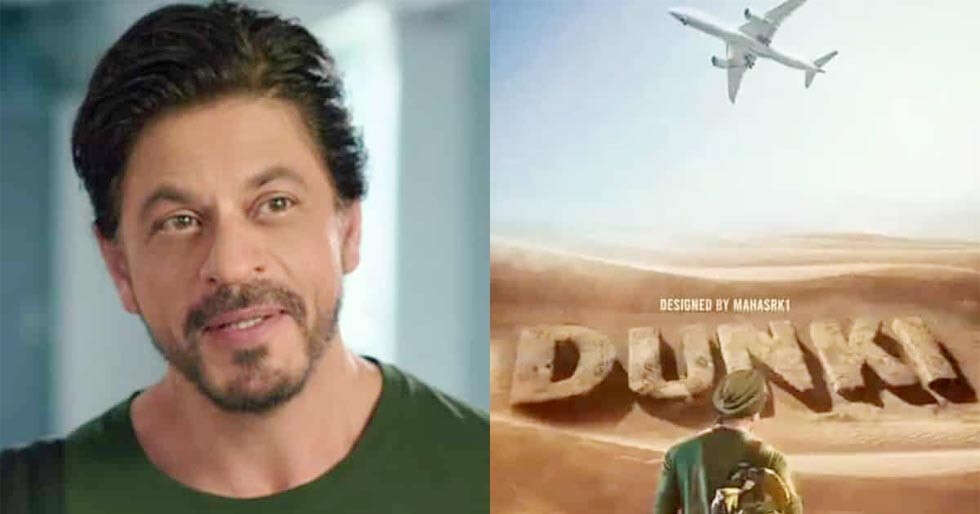 SRK will next be seen in Rajkumar Hirani's Dunki, which is reportedly centred on the problem of undocumented Indian immigrants in the US and Canada. SRK is currently on a roll with the success of Jawan.
The actor recently discussed the subject and revealed that Dunki will follow the typical Rajkumar Hirani plot, with a heavy emphasis on humour as well as drama. He also mentioned that the movie will be about the nation.
The actor revealed the movie's unusual title while speaking at a recent film festival, explaining that while it would be called Donkey in English, the Punjabis pronounce it as "dunki."
He stated that Abhijat Joshi, a terrific writer, and Rajkumar Hirani, one of the nation's most talented directors, wrote the screenplay for the movie.
He added that it is a tale of people who, when they finally receive the calling, desire to return home. He continued by describing the movie as a big journey that travels to various parts of the world before returning to India. About Dunki, rumour has it that SRK and Raikumar Hirani are in discussions to put off the release of the movie.
The film will be released for Christmas in 2023 with no delays in the shooting or visual effects timelines, however it is debatable if it makes sense to release a third Shah Rukh Khan movie the same year.
According to a rumour, a close friend of Shah Rukh Khan said that there is a good chance Dunki will premiere early next year. According to the report, SRK leading from the front in a third movie this year makes little sense following two box office successes.