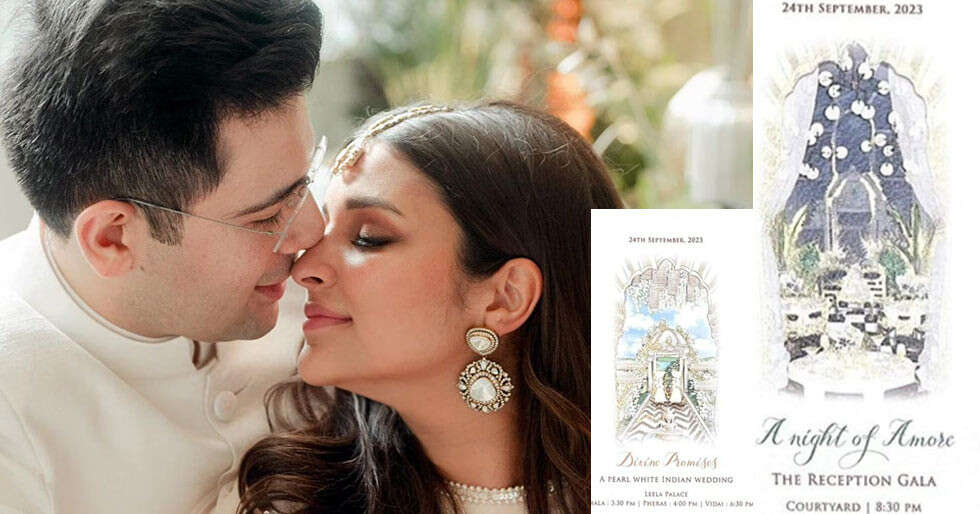 Parineeti Chopra and Raghav Chadha's wedding this month is one of the biggest events in B-town. The two are set to tie the knot on September 24. Ahead of the ceremonies, a glimpse of the wedding has emerged.
Parineeti Chopra and Raghav Chadha's wedding invite with details about the venue and theme. is out. Images of the card have now gone viral. Check it out here:



The invite reveals details about the functions. On September 24, Raghav's Sehrabandi will take place at 1 PM at Taj Lake Palace, Udaipur. The Baarat will start at 2 PM.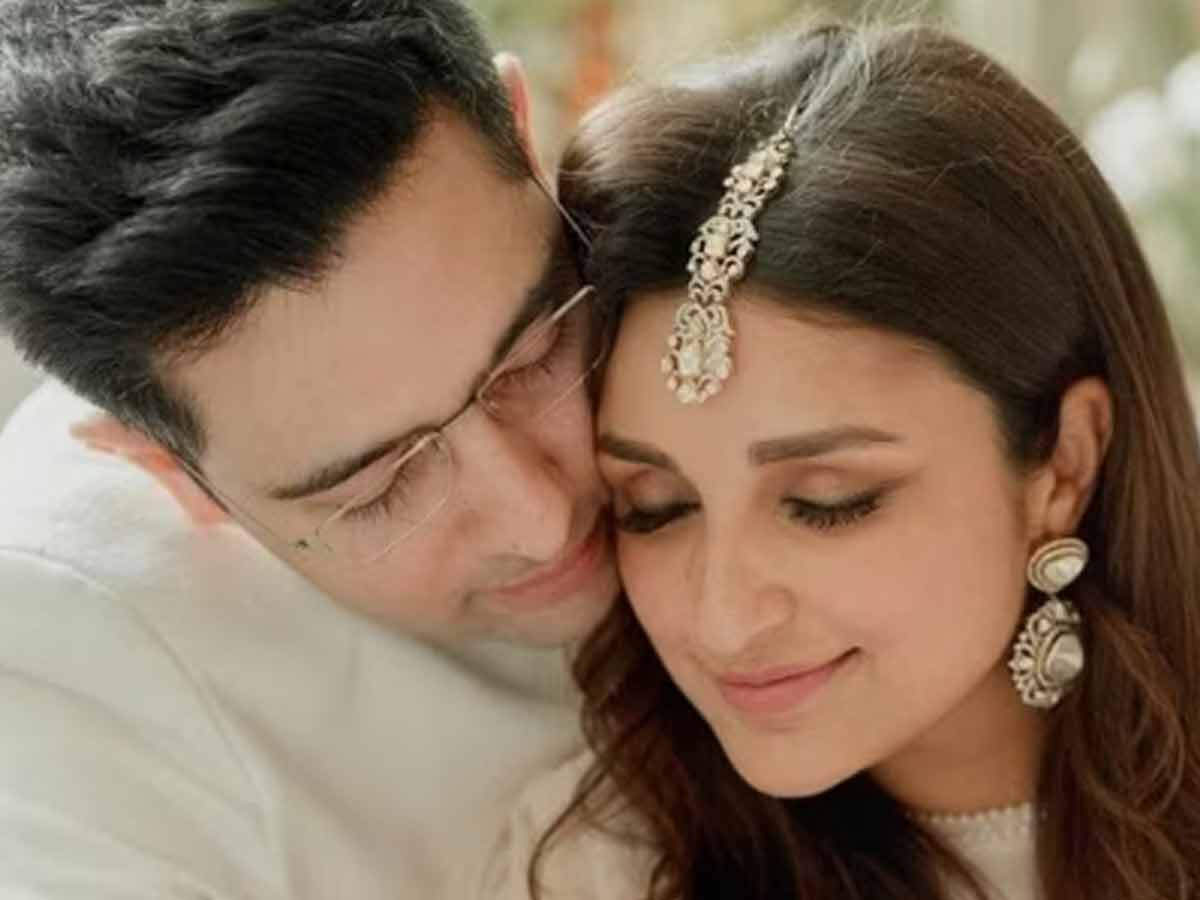 The theme of the wedding is "A Pearl White Indian Wedding". Ceremonies will start at 3: 30 PM at Leela Palace and will end with Vidai at 6:30 PM.
Later, a wedding reception will be held at the Leela Palace's Courtyard for close friends and family. The theme is "A Night of Amore".
Before the big day, guests will be treated to a "Trains of Love" themed welcome lunch and a "90's Edition" party on September 23 at the Leela Palace.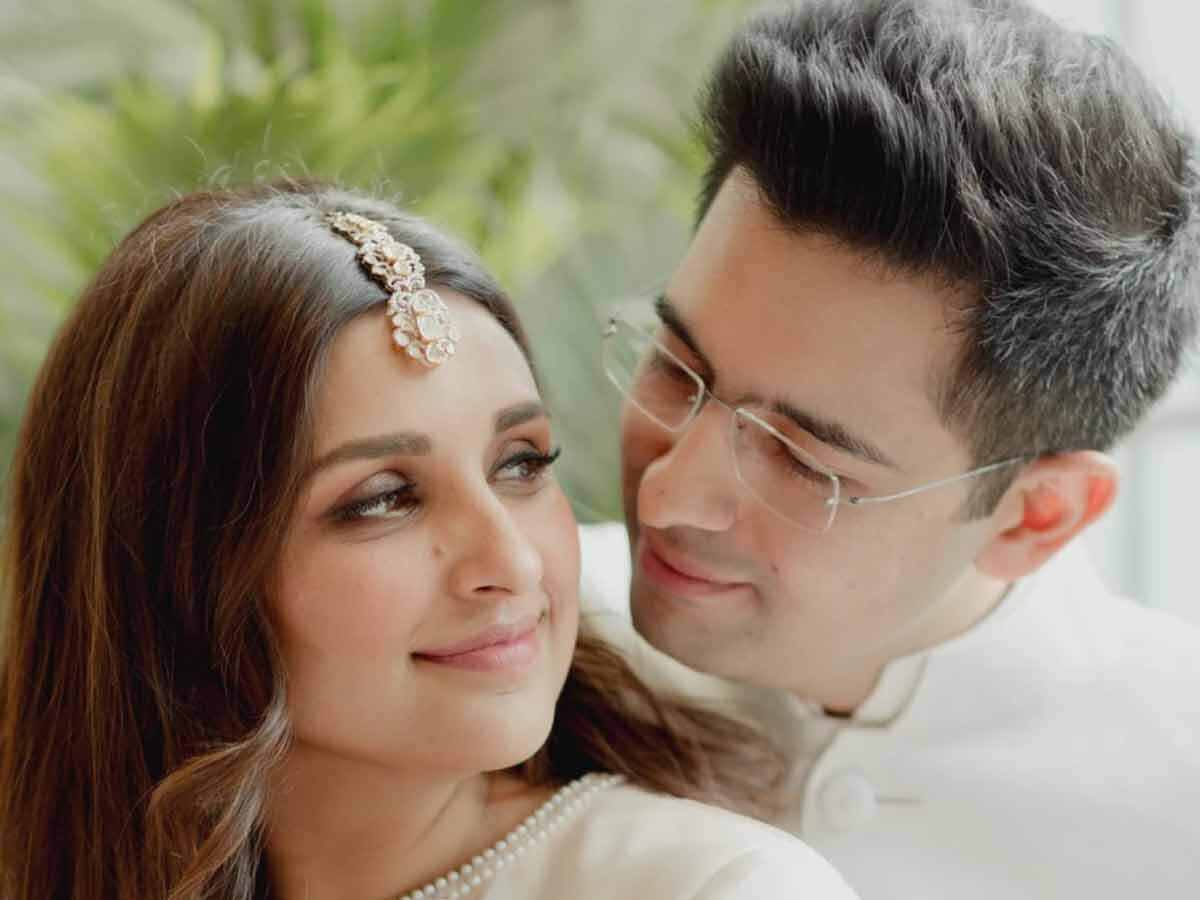 Parineeti Chopra and Raghav Chadha got engaged on May 13 this year. After their wedding, they also host a second reception on September 30. 
SEE ALSO: Raghav Chadha describes his magical first meeting with Parineeti Chopra