With Aamir Khan's sports drama Dangal, Sanya Malhotra made an outstanding debut on the big screen in 2016. She has since won praise from the critics for her performances in movies like Badhaai Ho, Photograph, Ludo, and others. Her most recent performance was in the  film Jawan, which also starred Shah Rukh Khan and Nayanthara. Sanya has received a lot of attention for her role as a member of King Khan's fierce girl gang who has an emotional plot in the movie, which has been breaking box office records.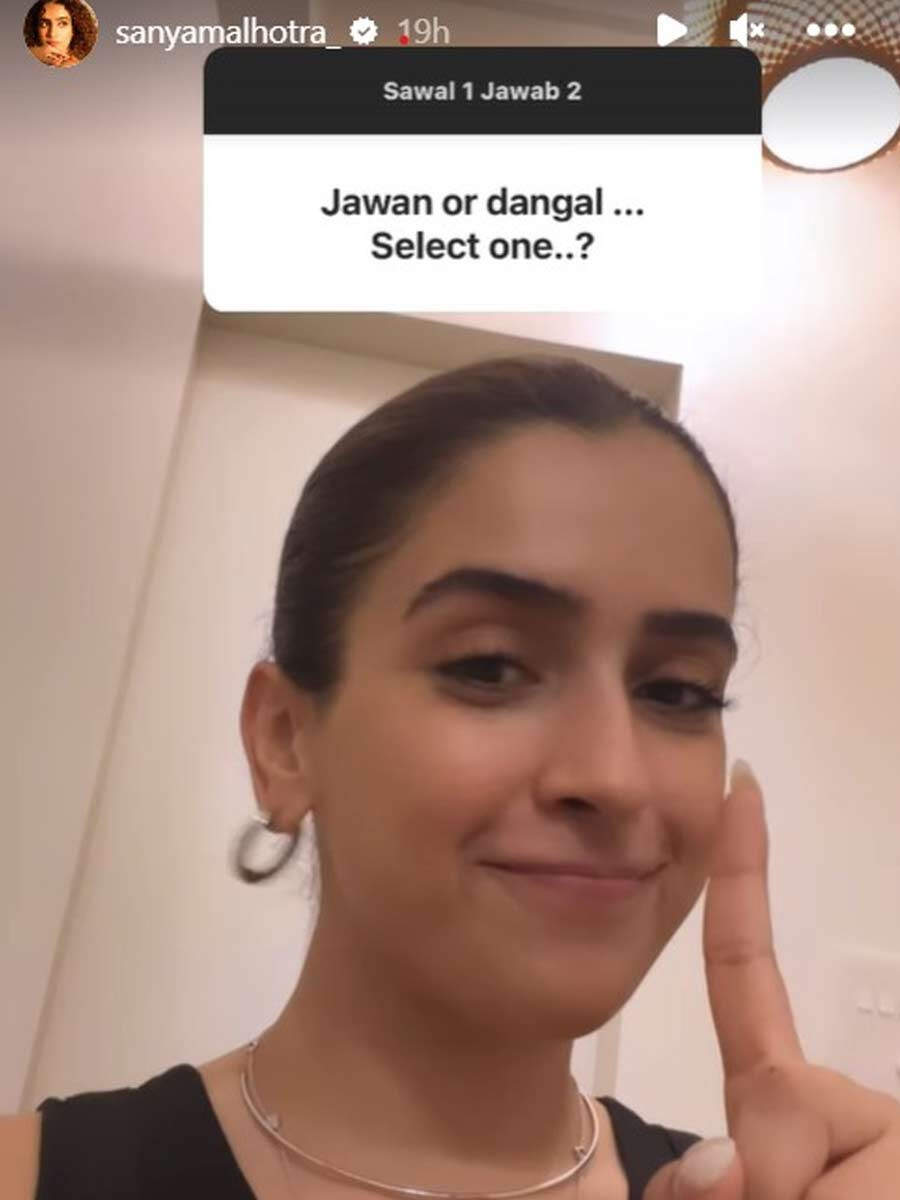 On Sunday, September 10, Sanya Malhotra had to choose between Jawan and Dangal during a live chat with her followers on Instagram Stories. She replied with a boomerang in which she mockingly waved her finger in a "no" gesture, implying that she couldn't choose between the two films despite her love and commitment to them both.
Sanya went to Mumbai's Gaiety Galaxy theatre on the day that the action movie Jawan had its release to observe how the public responded. Outside the theatre, she received a warm welcome from the public and the press. She shared her delight at seeing the audience's reaction to the movie during a conversation and urged everyone to view it soon. Sanya stated: "I am very happy. Please go watch the film, and I hope you all love it as much as I do. I had a great time, and I think this film is an emotion. I believe you all will like it." Sanya eagerly responded when asked about her experience working with Shah Rukh Khan. "It was a dream come true."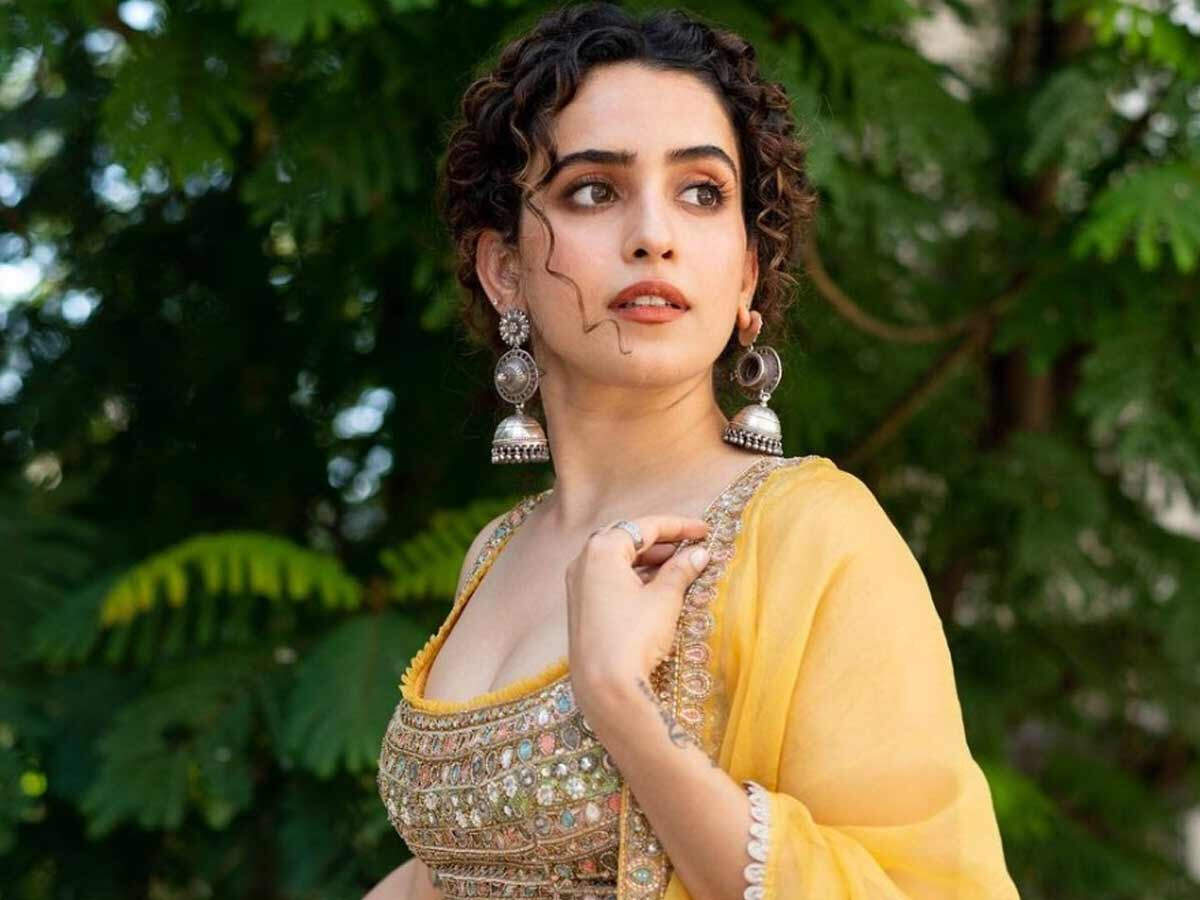 In addition to Sanya, the movie also stars Lehar Khan, Priyamani, Sanjeeta Bhattacharya, Girija Oak, and other actresses in significant parts. In a noteworthy cameo, Deepika Padukone played Aishwarya Rathore. The movie, which was directed by director Atlee, is currently playing in theatres.