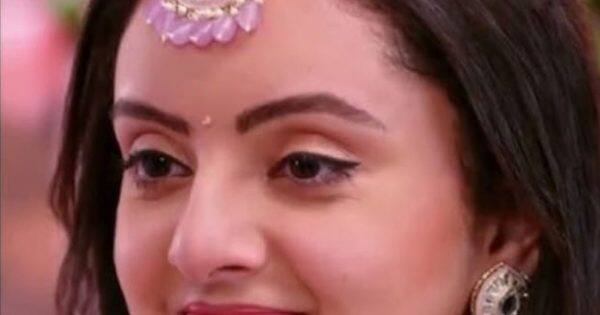 Kundali Bhagya Hindi TV Show upcoming twist, September 12: In the latest track of Kundali Bhagya, we see Karan (Shakti Anand) sits with Shaurya and make him understand that he loves him, as well as warn him to never hurt Kavya as she is his princess. On the other side, Preeta (Shraddha Arya) tells Shrishti that she has been getting some visions and asks her to help her if she knows anything about her past. But Shrishti cannot tell Preeta anything. On the other side, we see that Preeta in unable to understand her condition, but she feels love for Karan. Well, we have to wait to see the twist: when will Karan and Preeta reunite? Also Read – Kundali Bhagya spoiler alert: Has the time come for Preeta and Karan to finally meet?
Preeta wants to know about her past
In the next track of Kundali Bhagya, we see that Preeta (Shraddha Arya) has been worried about Kavya, and she decides to meet her once and ask about her so she will reach Luthara's house alone, but the house is so big that she cannot find Kavya. But she reaches Karan's (Shakti Aanand) room. He is in the washroom but feels as if Preeta was there. But Nidhi comes just in time to ensure that Karan and Preeta do not meet. Well, this separation track is getting just too long and viewers are eagerly waiting to see Karan and Preeta's reunion. Also Read – Kundali Bhagya spoiler alert: Preeta vows to find the truth, but will is it be easy to confront Nidhi?
Kundali Bhagya Upcoming Twist
In the future track of Kundali Bhagya, we see Shrishti searching for Preeta everywhere, and she lands at the Luthara house as well. Finally, she enters the house by the back gate and brings Preeta out of the house, but Preeta gets angry and asks her why she is behaving so secretively. Well, we have to wait to see the twist. Will Shrishti reveal all the truth in front of Preeta this time? Also Read – Kundali Bhagya upcoming spoiler alert: Preeta is adamant to go to Luthara house, will Shrishti, Rajveer be able to stop her?
Kundali Bhagya is one of the top TV shows and very popular. But now the makers should move the track forward and make Karan and Preeta meet and give them a chance to set right all that happened in the past. On the other side, Shanaya is trying to flirt with Rajveer (Paras Kalnawat) and Palki (Sana Sayyad) is jealous. This new love story should also move ahead. What will happen when Shanaya realizes that Shaurya does not like her? So is he moving away from her as he thinks she and Rajveer are in love? Let's see when all this confusion gets solved.
Stay tuned to BollywoodLife for the latest scoops and updates from Bollywood, Hollywood, South, TV and Web-Series.
Click to join us on Facebook, Twitter, Youtube and Instagram.
Also follow us on Facebook Messenger for latest updates.